Utah Interlock Devices and Interlock Devices and breathalyzers in Salt Lake City, Sandy, Lehi, Riverton, West Jordan, Orem, Provo and more.
Utah Interlock Devices and Utah IID
Powered by SkyfineUSA
The Future of Ignition Interlock is HERE:

Do you need an Ignition Interlock in Utah? We offer affordable, professional installation by professionally certified technicians, reasonable rates, and friendly service.
The Best Utah Interlock Device / Utah IID Choice for You
If you want the best, you must choose A1 Interlock. Your satisfaction is our priority.
We want to help you by providing the best customer service possible. Your contract is managed here, by us. Other companies just do installations, and are managed by an out of State company, we take care of the entire ignition interlock process here.
Think Local. Buy Local.
Your install, servicing, and contract are taken care of by a locally owned Utah Ignition Interlock company . You get fast, friendly, and professional service for your ignition interlock, and you can rest assured that we understand your needs. Look no further and book your appointment with us now.
If you are looking for a Utah ignition interlock device or Utah IID including Salt Lake City, Sandy, Murray, Draper, Herriman, West Valley, Lehi, Orem, Provo you have come to the right place!
Give us a call at (385) 246-4179 if you have any questions and to find out more information about our free personal breathalyzer offer for a limited time.
Your fast, friendly and LOCAL Utah Ignition Interlock and Utah IID company!
Same day installation and mobile service is available
An Easy Choice for Ignition Interlock and IID
You are our priority, and we are always just a call away for your interlock service needs. When you need an interlock in Utah we are your private, and respectful interlock installer.
When you choose A1 interlock you receive fast and friendly service from install through removal.
You have choices when it comes to your provider, and we want to earn your business. You'll come to a quick decision as soon as you speak with one of our representatives. Our phones are answered LIVE, you won't be stuck going through a call center with a person who has never seen an interlock. Our service center staff answer our phones and can provide expert service in person, over the phone (385) 246-4179 or by e-mail at info@a1interlock.com.
DUI/DWI compliance ignition Interlock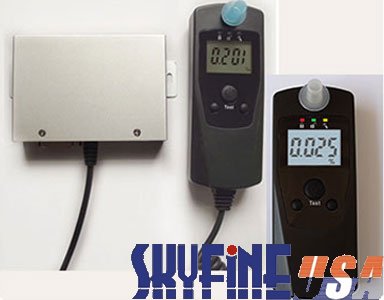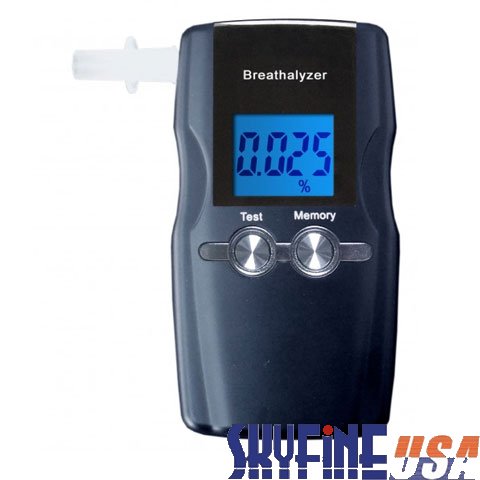 Fleet/ Commercial Vehicle Interlocks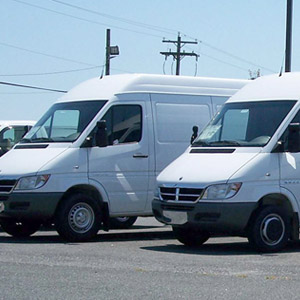 What Others are Saying about A1 Interlock
Best interlock provider in Utah! Always have been there to help me. Fast, friendly service and reasonable price for the services provided.
Madison V
November 9, 2017
Always great service. They work really hard. And with how many customers they have they always remember your name and face.
Mark H
November 4, 2017
These guys are awesome they really know what they are doing and know how to take care of you.
Kylee C
November 1, 2017
Great service, install only took 45 minutes, you can pay ahead or autobill and set your appointments out up to 90 days that way you don't have to bother coming in every month. Also if its a second or third d.u.I and depending on amount of time you are required to have the interlock in you can get lower rates.
Matthew M
November 1, 2017
Just like the reviews say, its sucks having an interlock but these guys are super awesome and it makes it easier to have to go through the whole interlock process. Don't go anywhere else!
Lauren E
October 14, 2017
Only people in town who were willing to deliver. They're nice. Still not stoked on the situation bit at least they're nice about it.
Patrick F
October 14, 2017
Guys at A1 are super friendly, worked with me to get everything done quick and with a smile. Cost was affordable, gave me a deal on Install which was great. Highly recommended!
Dakota G
October 13, 2017
Great friendly service. If you have to get the unfortunate interlock device, you should get it here.
Gabe G
October 11, 2017
The service here is on point! Great attitude, they answer all the questions you have,and also service is 24/7 in case anything happens, couldn't ask for better service!
Cody P
October 8, 2017
Guys were great and gave an amazing service. They were all polite,funny and don't treat you like a criminal ha:)
Anka I
October 3, 2017
Very clear and specific details on how to operate and use device, very well demonstrated and reviewed
Austin B
September 23, 2017
Great friendly people and great service
Layne B
September 20, 2017
Great customer service! Same day service.
crayton11
September 17, 2017
A1 interlock is a great place to go if you need to get an interlock. They were extremely fast when I needed my interlock installed same day so I could go to work. Quick and easy monthly calibrations. Friendly staff. I would recommend this business.
Still this company surpassed all expectations! When I was dealing with insurance companies to install a second interlock in a rental; Zack went above and beyond to get everything I needed done in a quick and professional manner. Thank you Zack!!
Bryce G
September 14, 2017
Provided excellent service and pricing. Also Uber both ways! These guys are great!
Rodney K
September 14, 2017
The guys here are great! They really go out of their way to make sure you understand how everything works. It's so nice to have people that care enough to spend the time with you personally. Zach and Aaron have been fantastic so far.
Adam B
September 13, 2017
Fast service, the appointment was faster than stated. Best prices i found in town
Bryce H
September 7, 2017
Both professional and fast. They do a great job here.
Nic B
September 5, 2017
Cheapest place I could find
Craig D
September 4, 2017
A1 has been friendly, helpful and fair on pricing. I would recommend them to anyone needing an interlock!
Liesl G
September 3, 2017
Hey these guys are fantastic! Having interlock can be a little rough however the office staff here take care of you with a smile! Arron and Zack you rock! Thank you for going out if your way for me!!!
Rhiannon M
August 28, 2017
Fast friendly great service good pricing Zach is the man
Ryan S
August 27, 2017
Fast and easy to deal with. Maybe 5 minutes at the most
Megan S
August 27, 2017
I highly recommend this place. My experience was awful getting a dui and feeling like a criminal.l, but they don't treat you like that here. Awesome customer service and their devices work fabulous.
Ren F
August 26, 2017
Very helpful and informative!
Zachary W
August 26, 2017
Great company. Great customer service. Great staff. Zach is the man, the myth, the legend. Straight floss like Rick Ross ogh!
Kody M
August 24, 2017
People are nice and friendly. The only reason I'm giving 4 instead of 5 is because of the interlock itself. It is not 100% reliable or Accurate. Have had issues with it due to it being so hot outside.
Jon B
August 22, 2017
Great service really helpful and answered all my questions thank you.
Yerdy S
August 19, 2017
There's a reason this place has a million more reviews compared to any other interlock business. The people are reason enough to go there (Zack) but the device is easy to use and the pricing is fair! Don't be stupid and give anyone else your business!!!!
Cori P
August 18, 2017
This company is great. Everytime i need help. They are right there to assist me.. very friendly..impressed with them.
Erika B
August 16, 2017
Zach was amazing. I was so nervous about how all this worked and so self conscious of my situation he totally made me feel so comfortable. You can tell he is very genuine and sincere about lovin his job and making people feel comfortable. So grateful I found them and went with them!
Hayley S
August 13, 2017
Really good quality great company
Lerry R
August 7, 2017
They have the best customer service ever!
Mikailah Buppert
August 5, 2017
The guys at this shop are so helpful, nice, and professional! Though unfortunate to have to go through this process they make it easy and always willing to help and answer any questions. They even have me a free personal breathalyzer. I highly recommend this shop!
Gia S.
July 7, 2017
Best place to go if you need an interlock. Lowest prices out there, and friendly people. Definitly recommend going here!!
Jessica S.
July 3, 2017
A+ customer service. They always pick up the phone, and are great to work with. Thank you very much! Highly recommend if you find yourself in need of an interlock!
Korbin N.
July 3, 2017
Nice guys! Pretty quick service.
Katelyn F.
July 2, 2017
Very easy to use product at such a great price! Zach was very friendly and helpful.
Jayde M.
July 2, 2017
Great customer service. Extremely helpful!!
Chris A.
July 1, 2017
They have always been nice and taking care of me every time I needed service and one of the more cheaper ones around.
July 1, 2017
Great group of people they are so nice and really want to help. if you ever need an interlock this is the place to go!
Chelsey S
June 30, 2017
The folks here at A1 are top notch people. Friendly, fast, and a free breathalyzer! Highly recommend!!!
Devin W.
June 29, 2017
I loved my experience with A1. extremely helpful and nice people! Trained me on my device very well!
Conner C.
June 29, 2017
Great company. Really easy to work with. Prices are really reasonable. I would recommend A1 Interlock to anybody needing an interlock
Trent W.
June 24, 2017
They are really friendly, are more willing to work with their clients. They aren't out there to charge you for everything. They did a free install. They explained exactly everything and there entire process. This is the second company that ive tried, and this place is 200x better than affordable interlock, and the prices are better.
Mike R.
June 23, 2017
I've had an awesome relationship with the guys here. Finally getting my device uninstalled but these guys are very understanding and true about there work it's amazing. I would recommend a1 interlock to anyone needing an interlock device. The devices are very dumb proof. Very fast and awesome. Keep it 100!
Richie D.
June 23, 2017
I'm getting older and got my first DUI late in life. The judge ordered me to get an interlock device for my station wagon. I looked online and saw the great reviews on A1 Interlock, and they were close to my house. I talked to Aaron Michaelis got all of my questions answered. And installed a short time later. Ill be glad to get this taken care of with the courts, but A1 made it alot easier. Thanks.
Darrel M.
June 18, 2017
The guys at a1interlock sandy are the best. They really take care of you. If you have a problem with your interlocking thing just call
Rod J.
June 16, 2017
Very friendly! Most affordable by far! I appreciate that they treated me with respect unlike the way I've been treated since gettimg my dui! Definitely recommend going here!
Jennifer B.
June 16, 2017
Easy, explains everything, and fast!
Steven hy
June 15, 2017
I was incredibly stressed when I had to get an interlock installed in my car because I didn't know how long it take to get in, or how it works and all that. I called and Zack was the who answered my questions, him and Aaron are awesome!! Got me in right away and the installation was done faster then the other places that I had called! A bonus to me was that the interlock is made local!
Melita F.
June 15, 2017
As unfortunate as it is to have an ignition interlock, A1 interlock made the entire process much easier than i thought it will be , the device is simple and so easy to use great bunch of people work there, i called the other interlock companies in town A1interlock prices by far the least expansive device and so easy to use , they are amazing i had my interlock in my car for 3 months now and i wanted to wait to see how the service will be and like i said hands down amazing customer service these guys are actually help you through the process and service of your interlock just want to thank sam and Aaron for great service you guys have thought me not to drink and drive ever ever again.
Newport Production
June 14, 2017
Great customer service. Always helpful and available when needed. Best pricing I found!
Leisha J.
June 12, 2017
These guys are seriously great. They have been nothing but helpful and are always available. They've made this whole process much more bearable. Also, they're very fairly priced.
B Dubbs.
June 7, 2017
Friendly service. They are well priced. Quick and efficient
Javas C.
June 5, 2017
A1 interlock is a great place to go if you need to get an interlock. They were extremely fast when I needed my interlock installed same day so I could go to work. Quick and easy monthly calibrations. Friendly staff. I would recommend this business.
Bryce G.
June 5, 2017
Great costumer service! And awesome experience !!!
Ashtyn T.
May 30, 2017
A1 interlock is a great company! Super helpful and a great price for an easy to use product! Thanks guys!
David H.
May 29, 2017
Getting an interlock in my car was not something I was excited about after my Dui arrest. But after I called A1 Interlock and met their knowledgeable staff I was relieved. Their prices were the best I could find anywhere in Salt Lake. I would deffinately recommend them to anyone going through this kind of experience. They made it great. Thanks A1 Interlock
Megan M.
March 12, 2017
A1 Interlock is probably the best place to go after getting a dui. John was really helpful and polite through the whole process. Would definitely recommend to my friends.
John C.
February 23, 2017
My wife was so mad at me when I got bailed out of jail for my Dui. And then add insult to injury then having to get an interlock device for our family car was scary I though. When I first met John Mccomie at A1 Interlock I immediately felt better he answered all my questions and gave me a better price than anyone else I called. He has been a good friend to me each time I've come in. Thank you A1 Interlock. I got my life back.
Parker M.
February 18, 2017
Great group of people, very professional and a pleasure to work with them
Justin W.
February 14, 2017
Recent Utah Ignition Interlock News